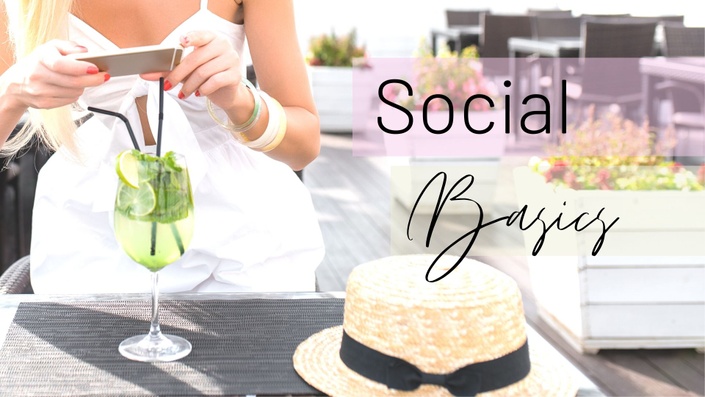 Social Basics
Behind the scenes tips for dominating Facebook and Instagram!
Did you know it's possible to grow your Instagram with just 10 minutes per day?
It really stinks when you have been on a social platform for years like Facebook or Instagram, but you never realized there are actually strategies that people use to help grow their following.

All of a sudden, you're left trying to figure out how to turn a fun social media outlet into a serious money-making business tool. It can be exhausting.
So how can you take back your time (and sanity) and start getting steady growth on Facebook and Instagram?
What You'll Get: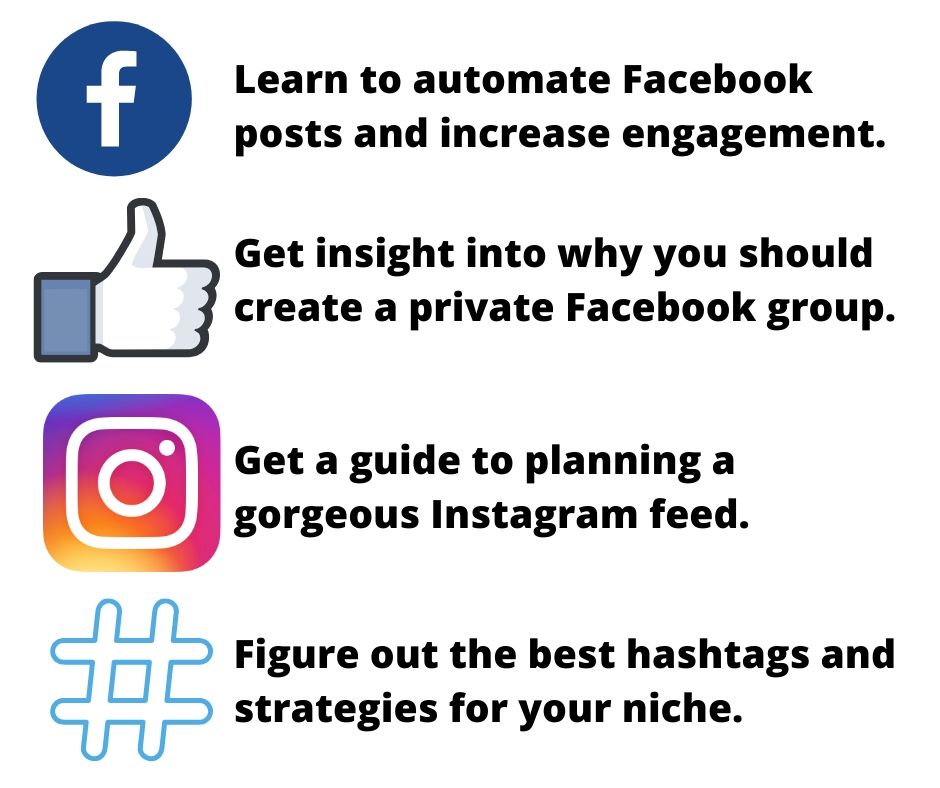 Get detailed tutorials and training for a lifetime! Learn the best practices to grow social media for your blog without spending all your time on your phone!
See how to manage your workload and how to finally gain some ground with social media!
Course Curriculum
Facebook Sharing and Promotion
Available in days
days after you enroll
Instagram Crash Course
Available in days
days after you enroll
About the creator
I'm Renee, a 30 something mom with a crazy blended family of kids. After getting my associates degree in graphic design, I took the next 10 years off to be a stay at home mom turned homeschool mom!
After running my own photography business for 5 years, I knew there had to be a better option that didn't keep me running around, out of the house, and missing out on weekends with my family. Three years ago my family and I moved out of our big house (with an in-home photography studio) and into a "starter home." From there, we set out to become completely debt free.
Although I has always loved being home with my kids, my creative side was always dying to get out. After creating The Fun Sized Life based on my family's new way of life, I learned it was possible to make a living on my own schedule from anywhere in the world! Blogging!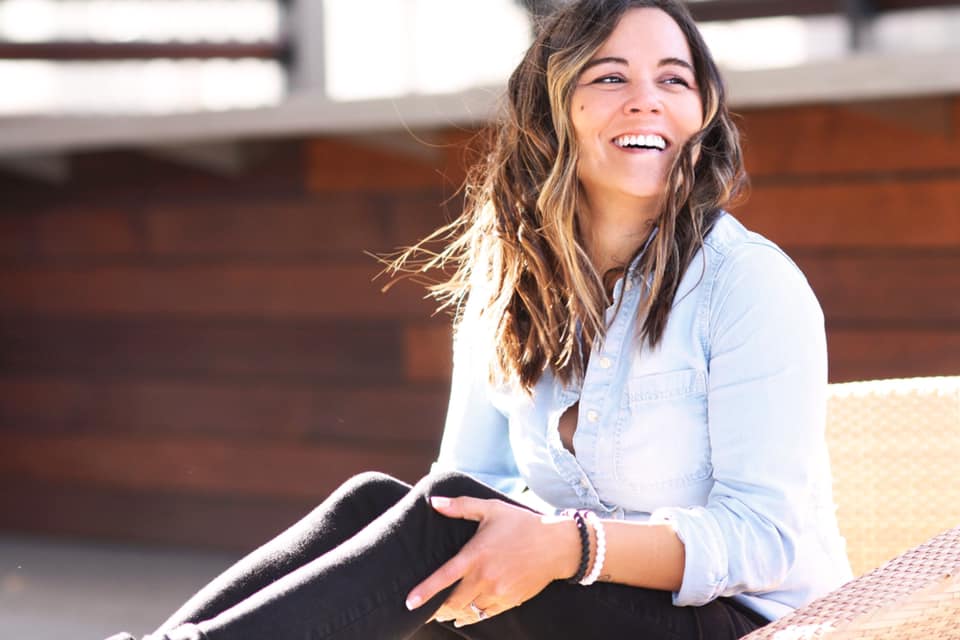 The freedom blogger
After just 2 years of blogging, my blog, The Fun Sized Life single handedly got my family out of debt. As soon as we paid off our debt, we were able to afford a 2 week, 9 state road trip of a lifetime with our 4 kids.
What else blogging has allowed me to do:
Show up for sick family members
Attend my brother's out of state Air Force training graduation
Set my own schedule while I homeschool
Visit my mom out of state whenever I feel like it
Provide an income for my family
Connect with and meet other people from around the globe
Grow my own business
Get a kind of freedom I didn't even think was possible
The best part?
Even during "time off" I learned I was still able to make money! That's how blogging works after all -- if you do it right!
That's why I created this course. The internet and technology are here to stay and it's crazy how many people don't realize that there is money to be made in it.
So many people love writing, dream of having an additional income, working from home and having the flexibility to travel but are baffled by how to even begin. What I want more than anything is to make managing a profitable blog seem obtainable for everyone.