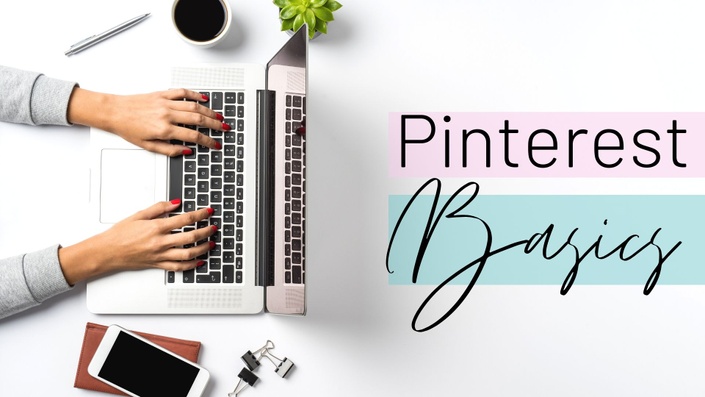 Pinterest Basics
A behind the scenes look at dominating Pinterest!
DO YOU FEEL LIKE YOU SPEND ALL OF YOUR TIME ON PINTEREST WITH LITTLE TO NO RESULTS?
YOU ARE NOT ALONE MY FRIEND!
I spent way too long spending hours and hours on Pinterest trying to keep my traffic up AND not totally lose my sanity!
Then, I finally realized a better way that allows me to skip days of pinning altogether and gives me way better results than I have ever seen before!

Since implementing these strategies, I have seen major improvements in the following areas:
Consistent follower growth

Over 3 million monthly views

Consistent blog traffic


Less time on Pinterest

More time to create content
The new strategies I have started make pinning so much easier and less time consuming!
So what makes this course different?
Previous Pinterest courses I have taken walk you through how to operate Pinterest, sure.
What this course does is actually show you!
No more trying to understand tutorials or trial and error attempts.
Just watch my actually workflow and then give it a try on your own pins
Frequently Asked Questions
When does the course start and finish?
You can easily work through this course at your own pace!! In less than a day you could knock out the entire thing or take your time and tackle each lecture one at a time!
How long do I have access to the course?
With this purchase,​ you will gain lifetime access to the course!
Your time is to precious to waste on anything but creating quality content for your readers! It's time to reduce your workflow and increase your page views!